The Water and Sewerage Authority met with members of the media on Monday 23rd January, 2022 to provide an update and give a first-hand view of the challenges faced whilst repairing the 42" pipeline located in the vicinity of the Santa Rosa Racetrack. Allison Elcock, Director of Operations (Ag.), took the opportunity to address the media providing some insight to the complexity of the works, inclusive of a stoppage to ensure robust health and safety protocols were in place. This process involved further collaboration with the Ministry of Works and Transport and subsequent structural works at the site.
The Authority has since resumed works with a projected completion time of 6: 00 p.m. today, Tuesday 24th January 2023. Upon completion, supply will be restored to the affected zone.
Customers in need of a truck-borne supply were urged to place those requests via the website by using the Customer Portal or the WASA Services App available on both Android and IOS Platforms.
We again thank all those affected for their patience and understanding.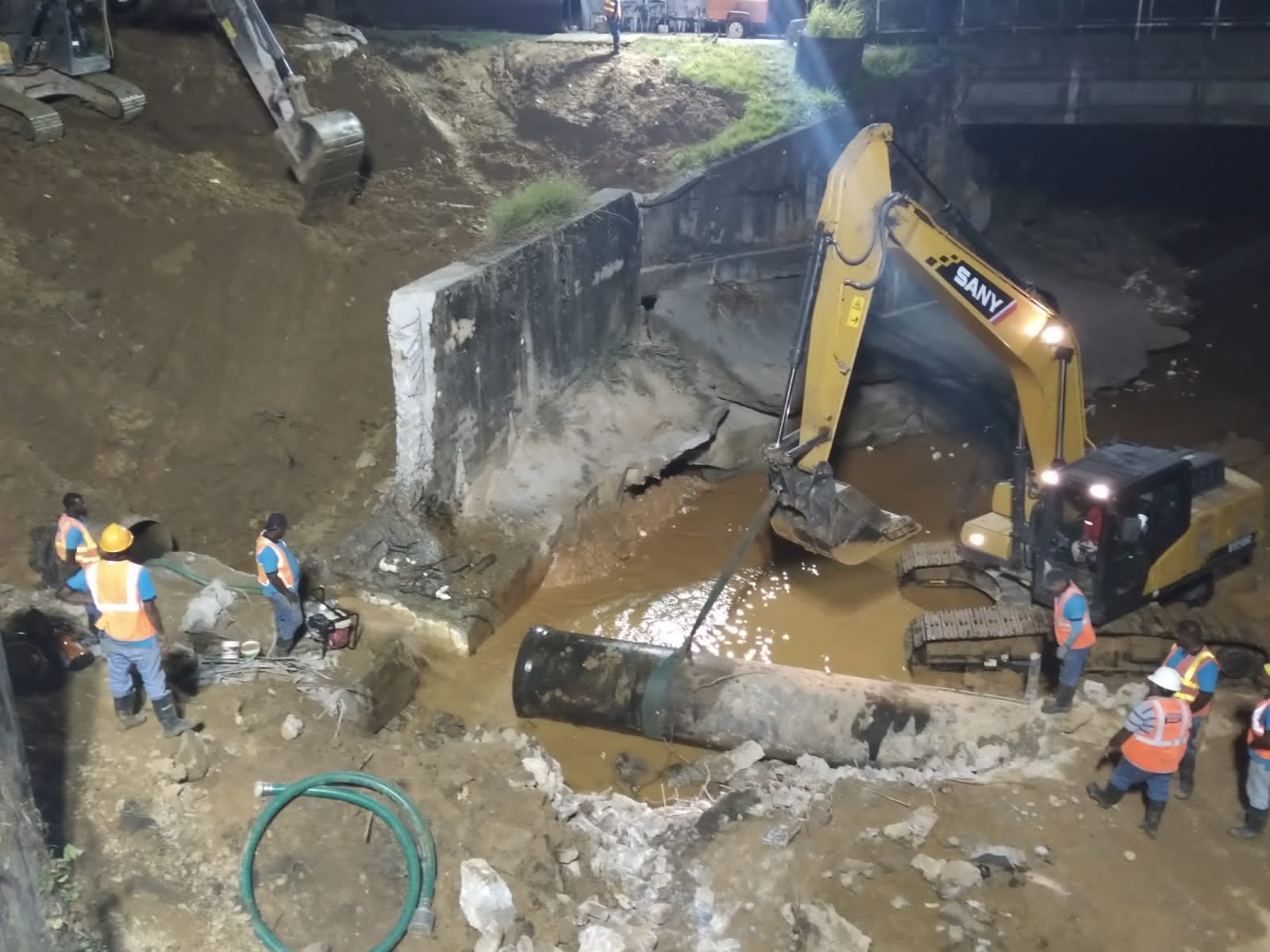 Breached pipeline removed overnight